Kansawala Kitchenware - A Great Life Partner
Get to know our huge variety of pure bronze, brass, copper utensils, and German Silver products at the best prices. Bring Indian culture to your homes with our eye-appealing and authentic dinnerware, cookware, tableware, and serveware to impress your guests in a royal style.
Kansawala Kitchenware is a one-stop shop for essential kitchen needs. Shop from our online store!
Your Decision Is Our Commitment!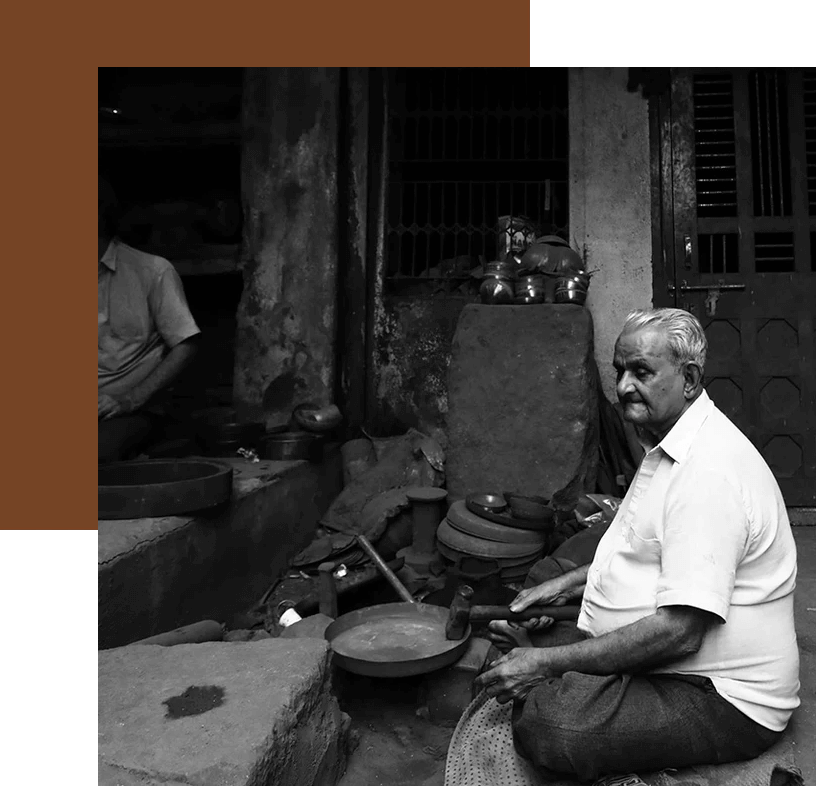 Kansawala Kitchenware
---
Where Quality Meets Wholesomeness
Welcome to the world of Kansawala, your one-stop shop for traditional & assorted kitchen utensils online. In the footsteps of our grandfather Mukundray Fulchnad, Kansawala has been producing and supplying high-quality handcrafted kitchenware and home decor products of pure Bronze, Brass, Copper, and German Silver for more than 75 years now. At Kansawala, we thrive to provide Indian homes with access to eco-friendly kitchenware products made of high-quality metals at affordable prices. We are proud to offer a wide range of products that are both beautiful and everlasting.
Our team of skilled artisans takes great care to ensure that each piece is crafted to perfection. We hope that you will take a moment to browse our website and see for yourself why Kansawala is the best choice for all your kitchenware needs!
Buy Directly From India's #1 Bronze Utensils Manufacturer.
Kansawala's exquisite dinnerware, tableware, and cookware handmade from Kansa, Brass, and copper metals have established a reputation across the country for their innovative design and quality. We are India's No. 1 Bronze utensils manufacturer and supplier with no middlemen included. We bring traditional values to your modern kitchen by skillfully blending the past and the present with timeless designs to complete your dream kitchen with authentic utensils that are safe to dine and cook in.
You can find exquisite Kansa dinner sets and more at one of the most reputable Home Decor stores online.
If you are looking for a housewarming present, then consider these Bronze dinner sets!
Kansa Dinnerware For Elegant Dining
Kansawala offers a variety of Kansa/ Bronze utensils which is a metal alloy made from a mixture of premium copper and tin. Utensils made from bronze are relatively strong and durable, and they can have a warm, rich appearance. Bronze utensils are known for their aesthetic appeal and their multiple health benefits when used daily.
At Kansawala, we encourage you to cook, eat and live a healthy and happy life. For this, we bring you an exclusive range of handmade Bronze Dinnerware online like the Kansa Dinner Set, Kansa Thali Set, Bronze Bowls, Spoons and ladles, Kansa Serving Bowls, Kansa Baby Dinner Set, and much more.
Bring home health and style when you choose Kansawala's Bronze Dinnerware. Kansa is usually used to eat food and drink water daily which helps enhance gut health. Kansa dinnerware is known for its immense therapeutic benefits, according to Ayurveda descriptions.
So, what are you waiting for? Explore our exquisite range of Kansa Utensils for your home and serve health to your friends and family in style!
Brass Cookware For Happy Cooking
Do you know that more often people forget that the utensil used for cooking holds equal importance in comparison to what they are eating? Yes, it is not only about the food but the cookware that you use to cook food as it is responsible to preserve the nutrition within the meal you are preparing.
Brass or Peetal consists of copper and Zinc alloy, hence it is a good conductor of heat and is suitable to cook all types of food perfectly. Kansawala's Brass cookware like a brass saucepan, brass patila, brass kadhai, etc are all layered with a safe tin coating from the inside to protect them from corrosion and make them completely safe for cooking while enhancing the taste of food.
Cooking food in brass kadhai or brass vessels has been familiar to Indian culture for centuries in India. Kansawala lets you relive Indian traditional cooking by bringing forth the best brassware cooking utensils for your kitchen. Now is the time that you should start focusing on the right kind of cookware to prepare your daily meals I.e Kansawala's Brass Cooking essentials, crafted with precision, love, and care by our skilled artisans in Sihor, Gujrat.
Now ditch the harmful and toxic cookware and go for the traditional way of cooking by choosing the elegant yet sturdy Kansawala's Brass Cookware range for your kitchen. Explore our website and experience the real joy of cooking!
Redefining The Modern Kitchen of India
It is important to eat nutritious foods, but how and what utensils you use to prepare and serve food are equally important. Thus, selecting the right utensils for cooking, eating, or serving food is quite a difficult task, as some cookware materials contain toxic chemicals that can contaminate the food by seeping into it. If cooking is an art, then using the proper utensils for cooking and serving food is a science as we should know about how the metal reacts to heat and food.
Kansawala's kitchen utensils are made of Kansa or Bronze metal which is 78% copper and 22% tin alloy that was used traditionally as it not just preserved the nutrition of food but also add taste to it.
Kansa metal or Bronze is a modern take on Indian cooking and wellness. All our products are hand-beaten by tribal craftsmen using the ancient technique which dates back to 500 BC. Each piece of utensil passes through around 23 manual processes before reaching its final stage. Kansa is the only all-bronze metal that has no nickel or lead and yes, these utensils are healthy for you!
What Makes Us A Leader – Our USPs
Handcrafted and Eco-Friendly Utensils
---
All products offered by Kansawala are of high-quality metal and are handcrafted by rural artisans from Gujrat, Sihor, using the century-old hand-beating process and each piece is a master craft, distinct from the next. Kansawala is a family of craftsmen where we are directly involved in the manufacturing processes and each craft is personally inspected by the core team for its quality. Extreme care is taken to provide a smooth finish that prevents scratches and makes the utensils safe to use.
Our Bronze, Brass, and Copper utensils are all eco-friendly as they are found in nature with antimicrobial properties and can be recycled indefinitely without losing their properties, making them a sustainable choice for kitchen utensils.
Use of High-Quality Tin Metal in Bronze
---
In Bronze utensils, an alloy of Copper (78%) and Tin (22%) is used. But do you know what makes Bronze utensils hard, strong, and durable for everyday use? It is the Tin metal alloy in Kansa utensils that makes them strong and good to use. At Kansawala, we source only the high – quality of pure Tin metal to mix with Copper to create long-lasting Bronze utensils.
So, before choosing Kansa utensils for your kitchen, it is imperative to check if the manufacturer is mixing the right quality of tin with the Bronze utensils. But with Kansawala products, you can go for them without a second thought as we only use first-grade Tin metal in kitchen utensils.
Exclusive Buy-Back Policy
---
Investing in Kansawala's bronze utensils is definitely a good option as we offer our customers an exclusive buy-back policy which is normally not offered by others. Under this program, we assure to buy the Kansa kitchen utensils back at approximately the same prices after you use them for 10 to 12 years. Yes, the customer will get the invested amount back after using them for a decade! This policy applies to all purchases whether in-store or online.
That is what makes Kansawala Kitchenware a market leader in this segment. Do not think twice to buy our products as they are completely safe to eat and cook in with value assurance!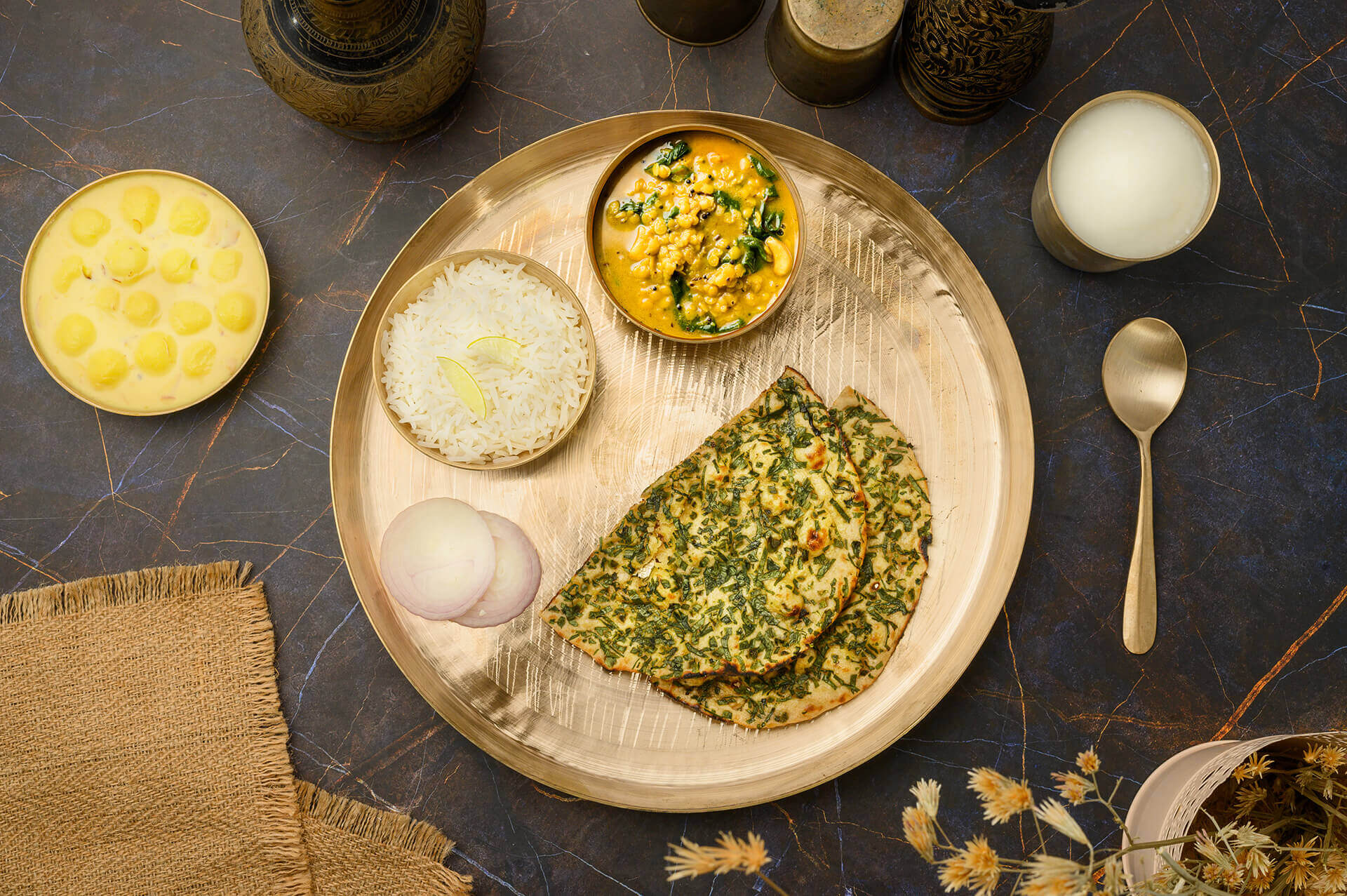 Reasons To Choose Us
Trusted Brand Across Generations
Kansawala is a market pioneer in kitchenware products for more than 75 years. We are carrying forward the family legacy for generations to produce handmade Kansa kitchen utensils and make them available to households not only in India but abroad as well. All our products are crafted by our artisans and are sold directly to our customers
Unparalleled Customer Satisfaction
We offer unmatched quality in all our products to give our customers an unforgettable and enriching dining experience. Our team always strives to improve the level of customer satisfaction by taking their regular feedback. We offer quality products & services at reasonable prices and takes extra effort to ensure 100% customer satisfaction.
NABL Certified Products
Kansawala's kitchen utensils are NABL certified for their quality and reliability. NABL is a government body that provides accreditation to ensure that our bronze utensils are of high quality and meet specific standards. So just relax and shop for Kansawala's lead free utensils and enjoy healthy cooking, serving, and dining!
Front Runner in Innovations
At Kansawala, innovation is the key to the changing needs of modern Indian kitchens.
We keep innovating and coming up with new products with exquisite designs to meet the desires of our esteemed customers.
Purity
Purity of metal is first concern for us. We make sure that raw material is sourced from reliable venders in order to produce 100% pure Bronze utensils.
Quality
Kansawala Mukundray Fulchand is well known for its quality products. There are many quality checks are done in order to produce quality products.
Standardization
Even sized Bronze sheet metal utensils used to be a dream. Ours research and development of years enables us to produce even size Bronze sheet metal utensils.